Stacy Lash Premium Serum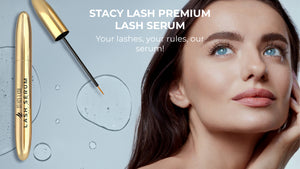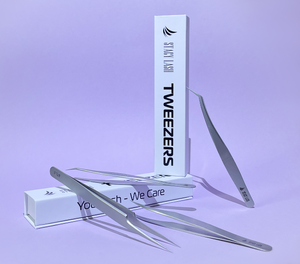 Stacy Lash Tweezers
Explore the collection of high quality stainless steel tweezers that are designed to help you achieve the perfect lash look with ease and precision.
SHOP STL TWEEZERS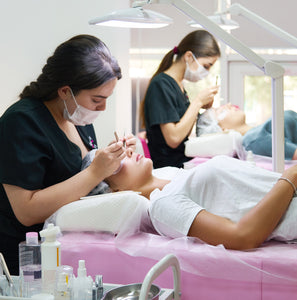 blog
Dive in to our blog and read about the hottest topics and latest trends in lash industry.
Read blog posts
Stacy Lash - lash technician supplies
Although eyelash extensions are a small part of an overall look, it is the eyes that we all first look into when seeing someone and highlighting them is one of the most challenging and precise jobs for makeup and lash artists. With so many aspects to control, lash artists have to be confident of the quality of the lashing materials to stay focused on the service. We at Stacy Lash do our best to make this part easy for you.
Rich text
Why Stacy Lash Is the Brand to Choose
With so many brands around, so much specifics about the process and personal preferences, finding materials that will best suit your needs could become a challenging task. Here are some reasons why you should opt for lash extension supplies by Stacy Lash:
A proven track record of successful use – please check the credentials in this website About page or visit our brand's Amazon store for reviews and feedback about us, our products and service;

US-registered trademark, FDA-registered production facilities where applicable, and ISO quality management ensure that our products meet highest standards of quality of lashing materials;

Focus on customer experience – we build our company upon the principles of customer feedback and continuous improvement. This approach brought our brand among top sellers in our category on Amazon.
Eyelash Extension Supplies We Provide
Our company mission is to provide lash professionals with quality materials. Though every aspect is important, some materials are essential for great lashing results, so among all eyelash extension supplies we put special focus on:
Our line of faux mink eyelash extensions made of quality PBT material features both single length and mixed trays in different curls, diameters and length for any sets and styles. Our ambition is to expand our range to have as wide a choice as possible.
Our semi-permanent eyelash adhesives are designed for use by professional lash artists trained in eyelash extensions. These Cyanoacrylate-based glues have strong formulas for quick setting time and lasting retention, so are meant solely for professional use. The line includes adhesives with different setting time and strength to accommodate different needs and skill for classic and volume sets.
Conclusion
If you are looking for quality eyelash extensions supplies and good value the Stacy Lash store is just the right place. Try our products now and please always feel free to ask questions and share your feedback, which will be much appreciated.