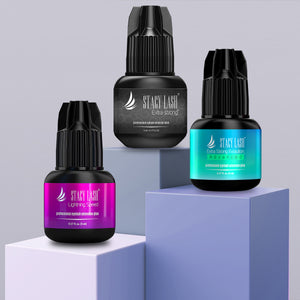 JOIN STACY LASH FAMILY!
Concentration, patience, and love for the trade are essential qualities for lash artists, but you also need trusted tools and materials that enable you to stay focused on the meticulous process of creating beautiful lashing art for your clients.Finding a product that strikes the perfect balance between comfort, performance, and value amidst the overwhelming volume of suppliers can be a difficult task. It is even more challenging when sourcing products of crucial importance, such as adhesives, which should always be fresh, offer long retention, and various setting times that cater to both seasoned lash experts and novice technicians.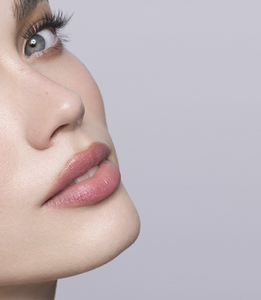 focus on the essentials
Established in 2016, our mission is to provide lash artists with quality lashing materials that deliver great value. We currently offer a line of essential products for eyelash extension under a US-registered trademark. Our products are manufactured at ISO quality management certified facilities or FDA registered facilities where required. Our logistics arrangements ensure that our adhesives are the freshest possible.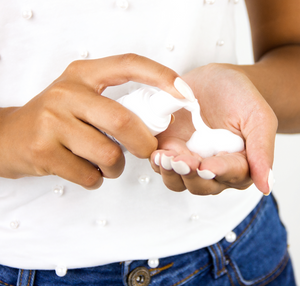 With these concerns in mind
We travel the globe to find reliable suppliers and strive to perfect every aspect of the process, from product testing and quality control, to logistics, packaging, use instructions and customer support.
Combined with our customer-centric focus, our attention to detail has helped us develop a brand with a solid reputation and we have become one of the top-selling brands on Amazon in our niche.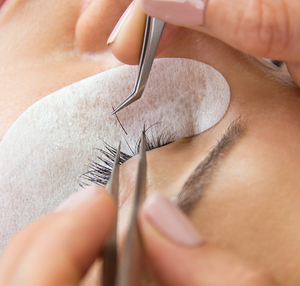 As a young and dynamic team,
We are able to adapt quickly to the market and to customer needs. We deliver value to professional artists with different skill levels and are always ready to provide more information about our products and their best use practices. We run virtual offices, capitalizing on the opportunities offered by current web technology and this allows us to offer even more value in the form of an extended guarantee.
We are not fans of one-size-fits-all solutions and promises; we are realistic and recognize that many factors contribute to great results, including personal lashing preferences. We understand that it can take some trial and error to find a product that best suits a lash artist's practices. So, we offer an extended 30-day money-back guarantee so that you receive your order in enough time to evaluate its performance over time, ensure you are comfortable working with the product, and confirm that it offers stable retention and works well.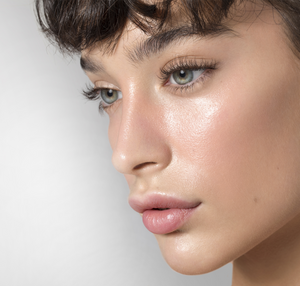 WE ARE HERE FOR YOU 24/7
We are always happy to answer any question you might have and resolve any issue to your satisfaction. We rely on your feedback as a basis for improvement. Salon owners, lashing coaches, and distributors can enjoy further savings by using the distribution section on our website.
Please check our products in our catalog and sign up to proceed with your purchase. If you have any questions, please feel free to ask us via the Contact us page.
We hope that you love our products and always achieve great results and many happy clients.
"This is my fav glue !!!! Dries so quick and has tolerable fumes for my clients !!!! Best 1 second glue on the market currently !!! ❤️"
Get it! Zero hesitation!

Absolutely one of my favorite glues! Retention time is phenomenal, super easy to use, lashes bond quick!

— 

by an Amazon customer, Amanda Benson on October 2, 2022
Best Lash Shampoo!

My lash tech recommended this to me and it's perfect, doesn't burn my eyes, brush is super soft, and it works SO well. My lashes stay clean and fluffy between fills.

— 

By an Amazon Customer Hailey Schueneman on August 20, 2022
Come off easy

Tried a couple different lash remover gels from Amazon and this one by far is the best! Lashes come off so quickly with no white residue! Within a few minutes, they slide right off!

— 

By an Amazon Customer Ray on September 23, 2022