Crystal Stone Tray
SKU: Crystal stone tray
$4.29
Regular price
Unit price

/

per
Quantity selected exceeds current stock
Adding product to your cart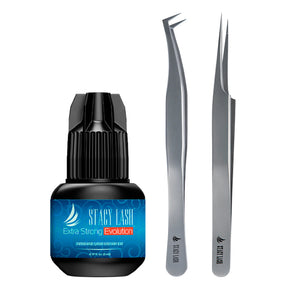 Description
✅ Our round crystal jade stone for eyelash extensions features a stunning design that adds a touch of elegance to your lash extension application process. The crystal's sparkling appearance enhances the overall aesthetic, creating a luxurious experience for both technicians and clients.
✅ The round crystal jade stone for lash glue is meticulously polished to ensure a smooth and flat surface. This allows lash extensions to be easily picked up and manipulated, facilitating precise placement and seamless blending with the natural lashes.
✅ This jade lash stone is naturally-made and completely eco-friendly.
✅ Crafted from high-quality crystal, this lash extension jade glue lash stone is built to withstand regular use. Its durability ensures that it can withstand the rigors of the lash application process, providing a reliable and long-lasting tool for lash technicians.
✅ In addition to its functional benefits, the round crystal jade lash stone serves as an eye-catching display piece for your lash studio or workspace. It can also double as a storage container for your lash adhesive or other small lash accessories, keeping your essentials organized and easily accessible. Its multifunctional nature adds a touch of style and practicality to your lash extension setup.
Here's the perfect jade stone for lashes! Besides being an ideal platform for lash extension applications, the jade stone has versatile uses. It can also be used to hold other beauty products such as adhesive removers, lash primers, or lash tinting solutions. Its multi-functionality makes it a valuable tool for lash technicians, saving time and streamlining their work process.
Your payment information is processed securely. We do not store credit card details nor have access to your credit card information.
This website is encrypted. We take your security very seriously. All transactions powered by Shopify.
Exact rates will be provided at checkout. Free delivery for US orders above $89