Eyelash Extension Mirror
SKU: Lash mirror oval
$10.19
Regular price
Unit price

/

per
Quantity selected exceeds current stock
Adding product to your cart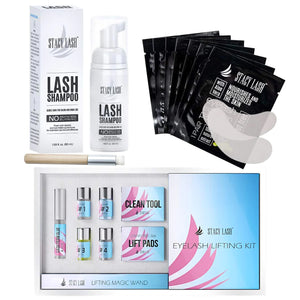 Description
✅ The lash mirror for lash extensions provides a clear and magnified reflection, allowing lash technicians to have a detailed view of the lash line. It helps identify any gaps, unevenness, or areas that need adjustment, ensuring precise and meticulous application of lash extensions.
✅ The eyelash mirror is designed with an ergonomic handle that offers a comfortable grip during use. It allows for steady and controlled movements, reducing hand fatigue and enabling technicians to maintain a steady hand for accurate placement of lash extensions.
✅ This lash extension mirror allows access to hard-to-reach areas, such as the inner corners or lower lashes.
✅ This eyelash extension mirror is metallic, which makes it a durable and reliable tool for you. Stock up with tools of premium quality and stylish design to equip your lash studio only with the best.
✅ Lash mirrors can also be used as a tool for client engagement and satisfaction. By showing clients their lash extensions in the mirror, you can involve them in the process and address any concerns or preferences they may have. This interactive approach helps build trust and ensures that clients are happy with the final result.
Your payment information is processed securely. We do not store credit card details nor have access to your credit card information.
This website is encrypted. We take your security very seriously. All transactions powered by Shopify.
Exact rates will be provided at checkout. Free delivery for US orders above $89