Glue Tray (10 pcs )
SKU: Plastic dip tray
$2.19
Regular price
Unit price

/

per
Quantity selected exceeds current stock
Adding product to your cart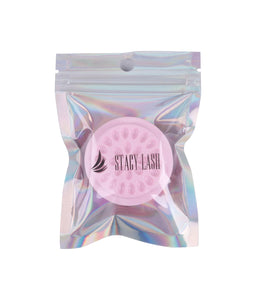 Description
✅ Our glue tray for lash extensions provides a convenient and organized way to dispense lash adhesive. Its multiple compartments allow you to separate different types or brands of glue, ensuring easy access and efficient application during lash extension procedures.
✅ The eyelash glue tray features a non-stick surface that prevents the adhesive from drying or sticking to the tray. This helps maintain the integrity and freshness of the glue, ensuring optimal bonding performance throughout the application process.
✅ Our glue tray is designed with hygiene in mind. It is made from materials that are easy to clean and sanitize, preventing cross-contamination between clients. Simply wipe down the tray with a gentle cleanser or use a disposable adhesive palette sticker for added convenience.
✅ The lash glue tray is designed to be stable and secure during lash application. It has a flat base that prevents accidental spills or tipping over, providing a reliable platform for holding the adhesive and reducing the risk of wastage.
✅ Our glue tray is compact and lightweight, making it easy to transport and carry to different locations. Whether you're working in a salon or providing mobile lash services, this portable tray ensures you have a dedicated space for your adhesive, promoting efficiency and professionalism in your lash extension practice.
Stock up with the necessary lash dispensables. The convenient range and affordable prices will make Stacy Lash a perfect place for lash extension supply haul. A glue tray can be exactly the small but important addition to your lash kit.
Your payment information is processed securely. We do not store credit card details nor have access to your credit card information.
This website is encrypted. We take your security very seriously. All transactions powered by Shopify.
Exact rates will be provided at checkout. Free delivery for US orders above $89