Lash Glue Storage Container
SKU: Glue storage container
$5.89
Regular price
Unit price

/

per
Quantity selected exceeds current stock
Adding product to your cart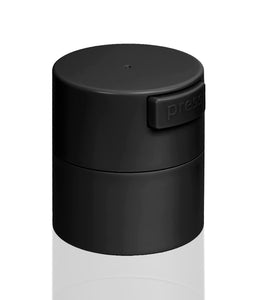 Description
✅ A lash glue container provides an airtight seal, ensuring that the adhesive remains fresh and extends its shelf life. This prevents the glue from drying out or becoming less effective over time, maintaining its optimal bonding properties.
✅ Adhesive storage containers are designed to be leak-proof, preventing any accidental spills or leaks that could damage or contaminate other lash supplies. This ensures the safety and cleanliness of your lash extension workspace.
✅ Lash glue container promotes efficient usage and minimizes wastage, ensuring a smooth lash application process.
✅ Having a dedicated adhesive container helps keep your lash supplies organized and tidy. It prevents clutter and ensures that the glue is always easily accessible when needed, saving time and streamlining your workflow.
✅ This lash glue storage container is designed to be compact and portable, allowing you to offer professional lash services wherever you go.
Your payment information is processed securely. We do not store credit card details nor have access to your credit card information.
This website is encrypted. We take your security very seriously. All transactions powered by Shopify.
Exact rates will be provided at checkout. Free delivery for US orders above $89