Lash Water Bottle 500ml
SKU: Lash water bottle
$3.69
Regular price
Unit price

/

per
Quantity selected exceeds current stock
Adding product to your cart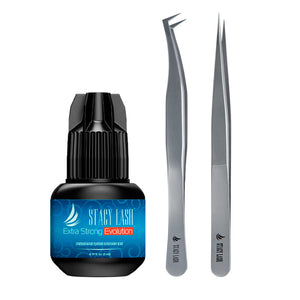 Description
✅ The eyelash water bottle for lash extensions is specifically designed to provide precise and controlled dispensing of cleaning solutions. With its fine nozzle, you can easily direct the solution to the targeted area, ensuring thorough cleansing of lash extensions without any wastage.
✅ This wash bottle has a generous capacity of 500 ml, allowing you to store an ample amount of cleaning solution. It is ideal for professionals who require a larger volume of solutions for multiple clients or for personal use over an extended period.
✅ The wash bottle features a leak-proof design, ensuring that your cleaning solution remains securely stored without any spills or leakage. This prevents any potential mess and helps maintain the cleanliness of your workspace or makeup bag.
✅ The convenient design allows for easy handling and control during application. The wide opening makes it effortless to fill and refill the bottle, saving you time and effort. Additionally, the bottle helps maintain hygiene by preventing contamination of the cleaning solution.
✅ While primarily designed for lash extension cleaning, this wash bottle can also be used for various other beauty and skincare purposes. It can dispense liquid makeup removers, toners, or other gentle cleansing solutions, making it a versatile tool for your skincare routine. Its versatility makes it a valuable addition to any beauty collection.
Your payment information is processed securely. We do not store credit card details nor have access to your credit card information.
This website is encrypted. We take your security very seriously. All transactions powered by Shopify.
Exact rates will be provided at checkout. Free delivery for US orders above $89